This is a question that occurs with alarming regularity. In general, our advice would be that it's never a good idea to just stop paying maintenance fees. Given that both timeshare developers and resorts rely heavily on receiving annual maintenance fees, missing them or completely ignoring them will not go unnoticed and will bring consequences. We appreciate that maintenance is, in many cases, an unwanted financial burden but walking away from the problem is never a good idea.
What are maintenance fees?
In simple terms, they are fees paid for the upkeep and refurbishment of resorts. Contained within your purchase contract will be a clause making it clear that you are signing a legally binding contractual liability to pay these fees for the entire period of your ownership.
In general, maintenance fees rise each year coupled with the associated problem there is no legislative instrument available to limit the rise. Without this protection, both resorts and developers can, and do, often increase these fees well in excess of the rate of inflation. It is not unusual for maintenance fees to over double in a ten year period.
Can I still use my timeshare with fees outstanding?
In general, the answer is no. Unpaid fees will often result in the suspension of owner benefits until brought up to date. Other consequences may be the inability to use banked weeks or points and the inability to use exchange programmes such as RCI.
A further ramification is you will not be allowed to rent your interval or create guest certificates.
Late payment fees
Another unwelcome clause in your purchase contract will be the right of the developer or resort to not only charge late payment fees but also charge a highly inflated rate of interest. These fees and charges will be made for the period outstanding. This is yet another reason not to simply stop paying.
Escalation of the debt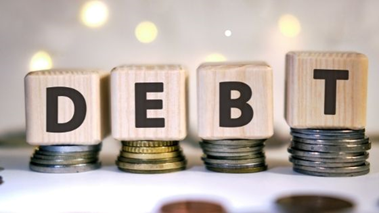 After missing maintenance fees, at first, you may only receive polite chase letters that will become increasingly menacing as time progresses. Continual ignoring of these letters may well involve escalation to specialist debt collectors which ultimately could result in County Court action. Should this be the case and if the debt is proved, it will result in a County Court Judgement against you with the inherent damage to your credit status that such action entails.
If you do not "satisfy" meaning settle the debt as ordered by the court, this could lead to further escalation and court appearances and could ultimately progress to bankruptcy proceedings.
It should be noted that whilst action from a foreign timeshare developer may seem an event that won't happen it can and will. Despite Brexit, legislation still exists to follow up debt from an EU member state to the UK. For example, whilst a Spanish timeshare company cannot take action against a UK citizen in the Spanish courts, it is perfectly within their legal right to employ the services of a UK debt collector. Similar actions may also be taken outside the EU. Even if you've moved house several times, debt collectors have a canny knack for finding you.
Can I stop paying my maintenance fees legally?
The simple answer is yes. Terminating your timeshare contract will conclude any further liability you have in relation to your timeshare contract. Unfortunately, many timeshare developers and resorts have no formal published exit strategy, when it's considered that maintenance fees are the lifeblood of resorts it comes as no surprise that they are less than keen to release you from the contract.
Fortunately, there are specialist exit companies who can assist in extracting you from the onerous terms presented on most ownership contracts. Naturally, there will be fees for their service but when balanced against the open chequebook that is future maintenance costs, this could be considered as money well spent.
Can I still get out if I have outstanding fees?
There is no clear-cut rule in place to give a definitive answer, it all depends on the developer and resort, but in general, we would say it's advisable to have all fees up to date. In some cases, the purchase contract may cover this point, although this is unlikely.
In most cases, specialist exit companies will know if there is a negotiating position available to possibly reduce the back liability to settle outstanding fees which is why expert advice is necessary.
In summary, our advice is not to ignore the problem presented by annual maintenance fees. If you are experiencing difficulties they will only be exacerbated if you simply try to walk away from your liability. If you find yourself in this position please contact us further with specific details and we will see if we can assist.